This is an archived article and the information in the article may be outdated. Please look at the time stamp on the story to see when it was last updated.
DES MOINES, Iowa -- The Air National Guard recruiting office in Des Moines displayed a tribute to fallen Des Moines Officers Susan Farrell and Carlos Puente-Morales with a simple sign adorned with a lone American flag.
"Heartbreaking, it really is, and our hearts go out to their families, their friends and the members of the peace officer community," said Master Sgt. Paul Havran. "They put their life on the line every single day, every night and how can we in a small way recognize that."
Havran is a former police officer himself and knows what putting on the uniform means.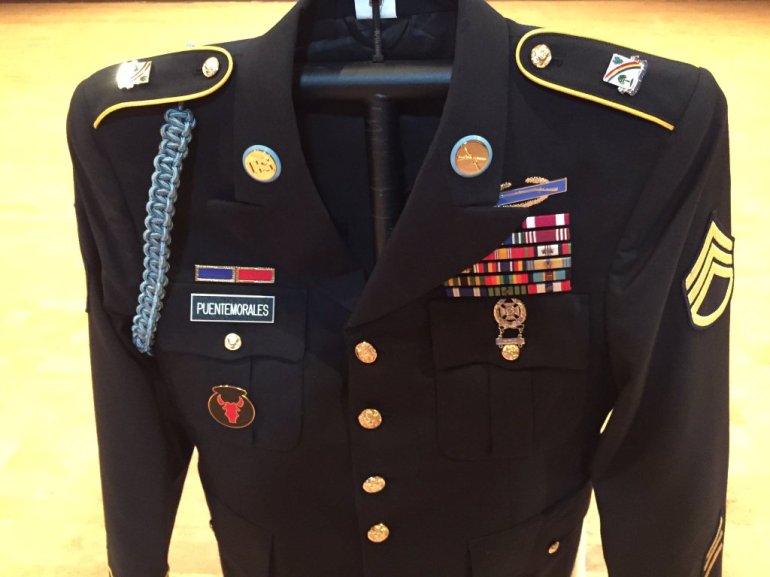 "At any time, you know your life is that go-between to protect that citizen right here in Iowa or the nation," Havran said.
The sign carries extra meaning, as Officer Puente-Morales was a member of the National Guard family.
"We've lost a fellow brother, so we wanted to pay our respects. And through a very simple way, I think we've honored that because it has affected the entire state. We're one team, one fight, the Army and the Air National Guard together," Havran said.
Two officers lost, two watches ended, and two people who sought something bigger than themselves.
"You know we use the word vocation, we use the word calling, but basically it is a feeling of service and there is no greater gift then for someone to lay down their life -- truly I believe that -- for one another," Havran said.
Havran said that several Des Moines Police officers also serve as members of the Air National Guard.