This is an archived article and the information in the article may be outdated. Please look at the time stamp on the story to see when it was last updated.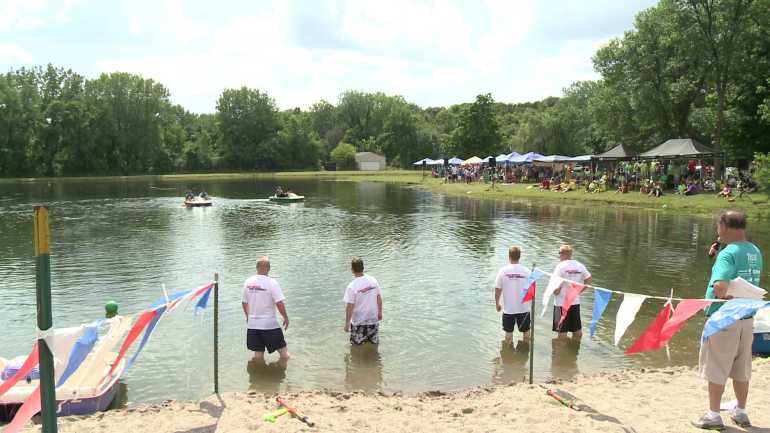 DES MOINES, Iowa – Several local businesses raised at least $1,000 to place a team in a paddle-boat at Camp Sunnyside Thursday.
It was part of the Easter Seals of Iowa's 11th annual Sunnyside Regatta – a paddle-boat race for charity.
The Easter Seals of Iowa provide services for Iowans with disabilities, and all the money raised from Thursday's event goes toward their year-round operations.
"Any community is inclusive and diverse, and our services ensure that people with special needs have the resources they need to be successful in their community," said Sherri Nielsen, President and CEO of the Easter Seals of Iowa.
Business leaders from companies like US Bank, Hubbell Realty, and Wellmark participated in the fundraiser.