This is an archived article and the information in the article may be outdated. Please look at the time stamp on the story to see when it was last updated.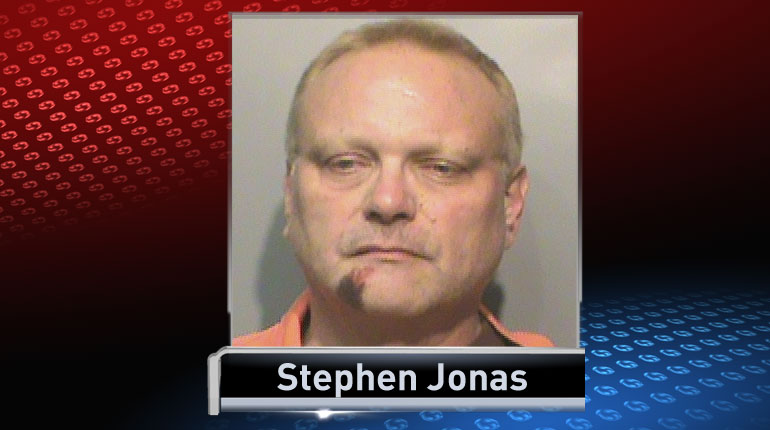 DES MOINES, Iowa – Thursday morning the jury heard closing arguments from the prosecution in the Stephen Jonas murder trial.
Jonas, 50, is charged with first degree murder in the death of 21-year-old Zachary Paulsen last August. Jonas is claiming self-defense in stabbing Paulsen 35 times before leaving him to die along the Greenbelt Trail in Clive, arguing Paulsen attacked him with a hammer first.
Thursday morning, the prosecution urged the jury to find Jonas guilty of first degree murder. Prosecutors asked the jury to reject Jonas' testimony that the "mutual embrace" the two shared was not mutual at all, otherwise, today would be different.
"Is that really what happened? Is that really what happened? And that's where the judge's instruction – to use your common sense, use your life experience – that's where you'll decide what truly happened," prosecutor Olu Salami said. "Otherwise, we wouldn't be here today."
Salami also said Paulsen's text messages to Tracy Taylor, a friend, where he told her he needed to tell her what Jonas had tried to do to him, were "clues" to the truth that the "mutual embrace" Jonas refers to was not mutual at all.
"That's Zach leaving clues for us," he said. "We didn't know it then, but he started to leave clues. That message to Ms. Taylor…she was unable to speak to him for several days later. But Zach told her what this man did, and said he kicked him off his property. That's what Zach told her. You see, when certain events happen in life, we can't wait to share them. Good or bad. Depending on who the individual is."
Salami went on to say this is not about Jonas' sexual preferences. It's about "no meaning no."
"No should mean no," he said. "Whether it's a man to a man, man to a woman, a woman to a woman. No means no. But (Jonas) would not take no for an answer. He will not take no."
In the defense's closing argument, attorney Tomas Rodriguez asked the jury to only focus on the events that occurred the night of Paulsen and Jonas' struggle.
"The prosecution wants you to think, 'It might have happened this way, or consider this.' Ignore that," he said. "But only consider this: That's not how the state proves its case. The reason they do that is because they're stretching."
The defense also suggested Paulsen was looking for a fight, per witness testimony from Paulsen's friend, Tracy Taylor, who told jurors last week Paulsen had told her if Jonas made another pass at him, he'd "kick his ass."
A major suggestion the defense made to the jury in its closing argument was that Paulsen was the one who chose the location the two walked to when they left for their walk the night of their struggle.
"And he takes him to the darkest portion of that part of the compound," he said. "Why does he do that? It becomes clear to Steve, to us, to you, when he comes over there and says, 'Hey what's going on,' then bam! Out of the dark, without giving (Jonas) an opportunity to do anything…the hammer hits him in the chin with such force that it knocks him to the ground. What was Zachary doing? Coming after him with the hammer still in hand. At that point, that is where you ask the question, 'Did he have the opportunity to avoid – could he have escaped at that point?'"
The jury began deliberation around 2 p.m. A verdict could be reached tomorrow morning.