This is an archived article and the information in the article may be outdated. Please look at the time stamp on the story to see when it was last updated.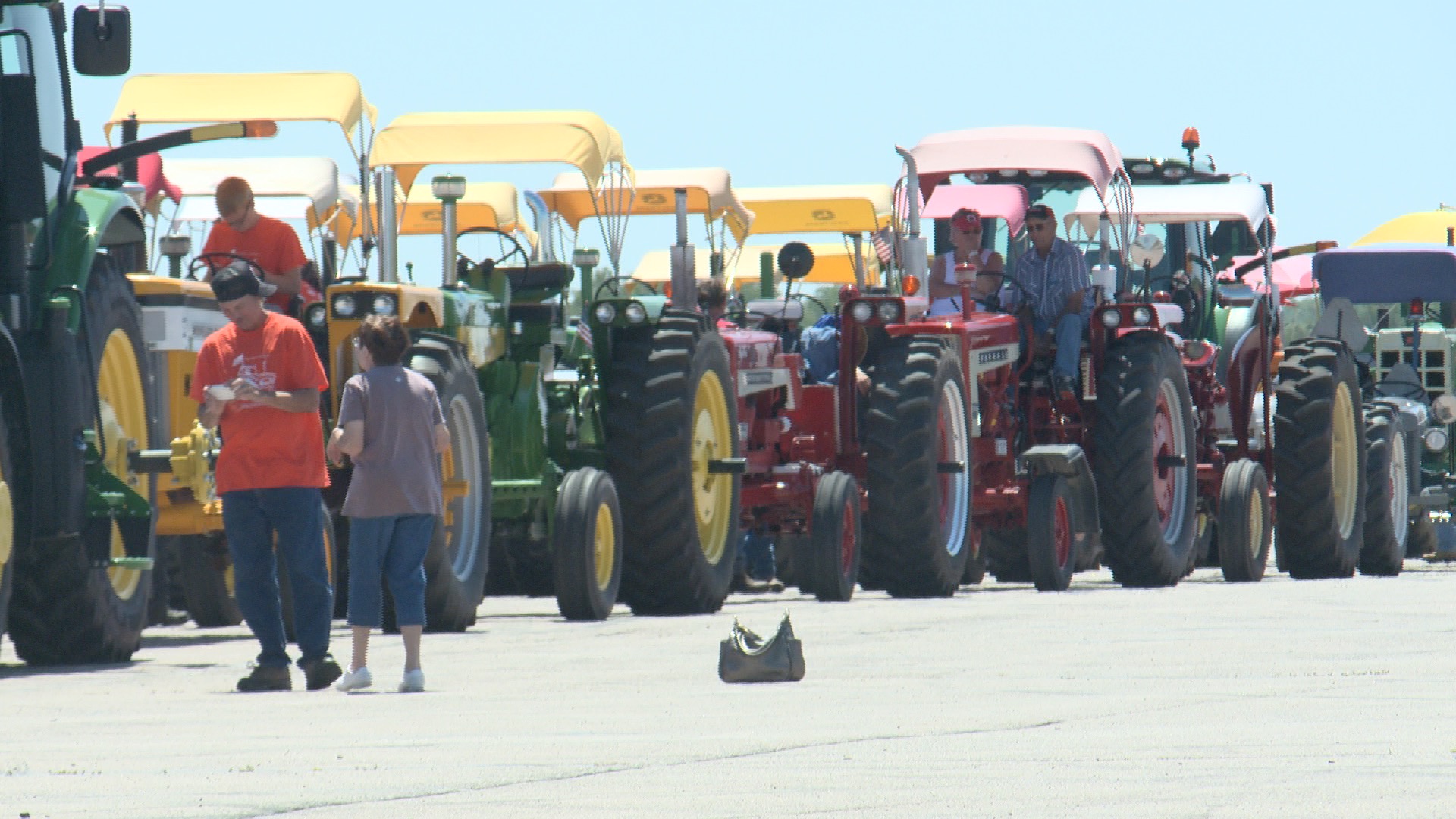 GRINNELL, Iowa- This week marks the 20th Anniversary of the Great Iowa Tractor Ride. The Ride in 1996 was began from the Poweshiek County Fairgrounds in Grinnell. That was the first-ever organized, sponsored tractor ride in the United States.
"It started out Mark and Gary had this this idea was actually want to ride across the state of Iowa," said Daryl Hall, of Grinnell who helped to found the first ever ride. "It just exploded from there I think we're on 90 tractors on the first ride."
Hall, along with the late Mark Pearson, and the late Gary Wergin, both WHO Radio Farm Broadcasters got the idea to do a tractor ride.
That's what it's all about is Mark and Gary how they got it started and it went viral actually gross United States there's tractor rides every weekend now if you want to go on one."
Hall said the first year, the group traveled to Des Moines, and back to Grinnell. On the 10th Anniversary, the group returned to Grinnell to mark the occasion.
The ride on day one traveled to scenic Rock Creek State Park, which is between Newton and Grinnell. The tractors parked by the lake and some shade trees. The next stop for lunch was the Iowa Speedway. The tractors used the vast parking lot there, and did not take any laps around the track. This weekend the Indy Corn 300 will be held there.
The groups of tractors were also set to stop at the park in Sully, IA on Monday afternoon.