This is an archived article and the information in the article may be outdated. Please look at the time stamp on the story to see when it was last updated.
The Iowa Department of Natural Resources says the invasive emerald ash borer is now in another Iowa county.
The pest has now been found in Black Hawk County bringing the number of counties affected to six.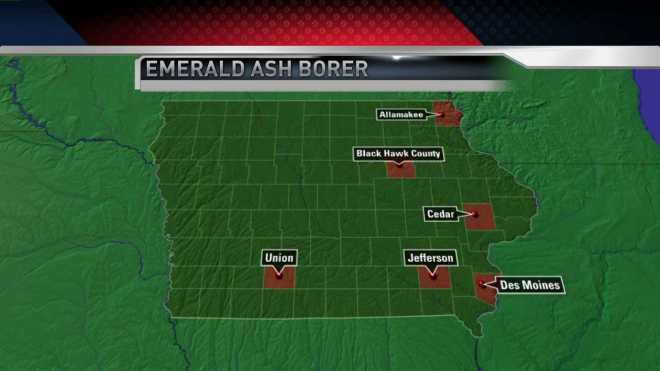 It's also been found in Union, Cedar, Allamakee, Des Moines and Jefferson counties.
The emerald ash borer kills ash trees by burrowing under the bark and eating the layers of the trees.
It's considered to be one of the most destructive tree pests in North America.