This is an archived article and the information in the article may be outdated. Please look at the time stamp on the story to see when it was last updated.
DES MOINES, Iowa  --  Brenda Kamish got teary-eyed thinking about what had just happened to her while she waited at the Des Moines International Airport on Monday.
"This lady gave me a hug and said, 'I am from Fort Worth (Texas) and I'm glad you're going down, too,'" Kamish recounted.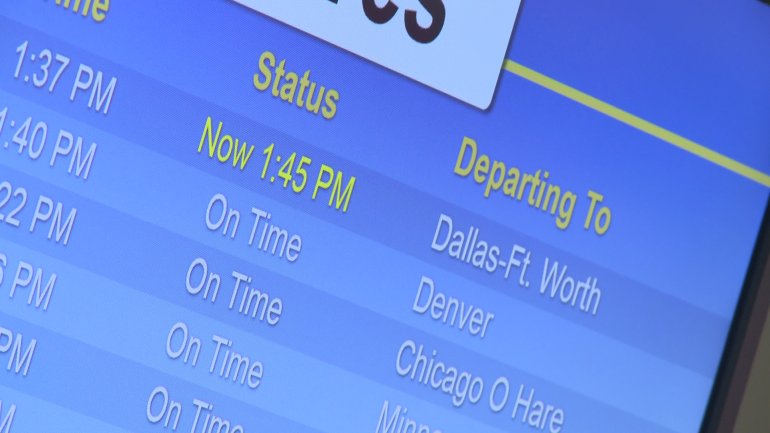 Kamish, who lives near Moravia, is a volunteer with the American Red Cross. Houston was supposed to be her first national natural disaster assignment, but severe flooding there from Hurricane Harvey diverted her travel plans to keep her in Dallas.
She planned to volunteer at a temporary shelter in Dallas for people displaced elsewhere from the flooding. Kamish said she will likely help direct assistance with food, medical, and mental health needs at the shelter. She may even need one of the sleeping cots there for herself, since hotels in Dallas could be hard to secure because of the demand.
But that stranger's hug she received in the Des Moines airport--more than 900 miles from her intended destination-- reminded Kamish how the red Red Cross vest she wears will serve as a life vest for those desperate for assistance.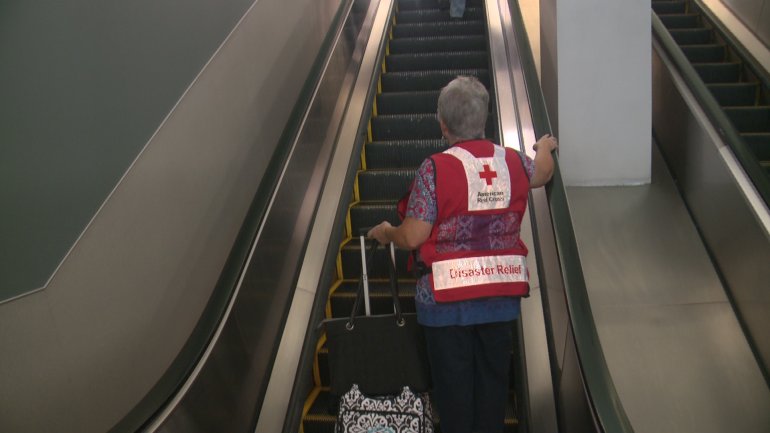 "It brought tears to my eyes," Kamish said, "Yeah, it did...I'm just like, get in there and help people. I didn't think of the recognition, but, it's pretty cool. It's cool."
Kamish is one of 32 volunteers the Iowa chapter of the Red Cross hopes to have in Texas by this week. But she knows it's too hard to say when the weather will improve enough to make it safe for all of those volunteers to get into the hardest-hit areas.