This is an archived article and the information in the article may be outdated. Please look at the time stamp on the story to see when it was last updated.
JOHNSTON, Iowa -- The Iowa Law Enforcement Academy has provided centralized training for city police, county deputies, and more since 1967. And nearly 50 years later, it needs an upgrade
Black mold was recently cleared out of the ventilation system, and the academy's director, Judy Bradshaw, said that's just a short-term fix.
For the leaks around the building, Bradshaw said they just use buckets to catch the drips then empty them.
Buckets, tape and tin foil -- those are some of the things holding the Iowa Law Enforcement Academy together.
"This building should probably be demolished and rebuilt," Bradshaw said.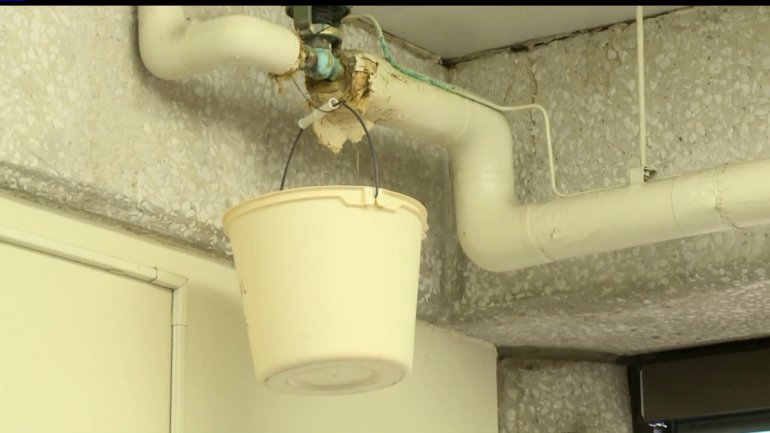 She addressed black mold problems in December, and while air quality is back to healthy standards, Bradshaw fears it's just a Band-Aid placed on a much larger problem.
"We're here for now, but I think it's just a matter of time when the mold spore count will begin to generate, and climb back up," she said.
She proposes a brand new building, one that could possibly house both law enforcement and National Guard training facilities for Camp Dodge.
"I think there is an opportunity here to share some space, some instructional and classroom space. And that we could really, potentially, build a fine law enforcement and military training facility," Bradshaw said.
He said training classes have between 30 and 50 students per class.
"The classrooms are built to hold 35 students, and when we had 45 in each class, we brought in tables. And it was pretty cozy in there," Bradshaw said.
Bradshaw estimates a totally new Law Enforcement Academy would cost the state about $15 million. Joining forces with the Iowa National Guard would open the project up to some federal funding, too.
"We're looking at developing a plan potentially for next year for the General Assembly, and certainly for the Governor's Office, to consider," Bradshaw said.
No funding for such a project will come from the state this year. Lawmakers nailed that coffin shut when budgets were approved Wednesday.
But Bradshaw is hopeful she can get the governor and lawmakers on board for next year.
"We're not looking to house, necessarily, a Taj Mahal. But we just want to have a training facility where we can provide really good, quality training," she said.
The Iowa Law Enforcement Academy runs non-stop, around the clock to train about 3,500 law enforcement personnel a year.
Bradshaw said it's not just about an old, faulty building, but they've also outgrown it.