This is an archived article and the information in the article may be outdated. Please look at the time stamp on the story to see when it was last updated.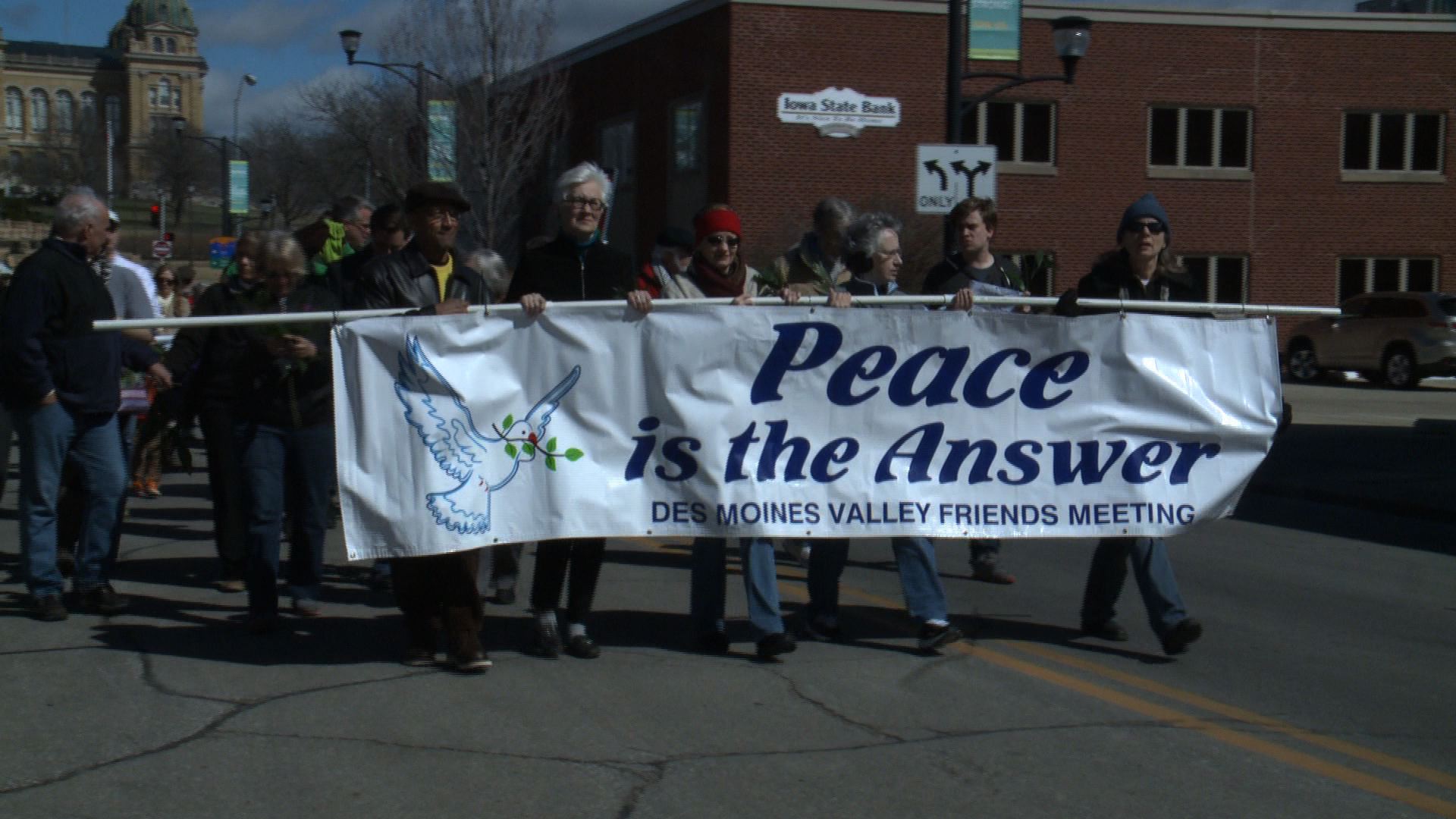 DES MOINES, Iowa- A Palm Sunday processional was held in Des Moines Sunday afternoon.
The Des Moines Ecumenical Committee for Peace organized the events with various Christian church groups participating.  A donkey led the procession, symbolic of the entry of Jesus into Jerusalem, which is observed on Palm Sunday by Christians.
"We are persuaded that Jesus rode into Jerusalem on a donkey proclaiming peace," said Russell Melby, a spokesperson for the event. "I think it's crucial to point out how important it is to people of good will of all faiths, have peace as their primary way of living."
Melby, a retired Lutheran Pastor, said "we've tried war it doesn't work, we've tried hostility it doesn't work, we've tried revenge its a dead end street."  He added, "our message is one of peace reconciliation, bringing people together, so we can at least make an effort to try to end war where ever it is."
The procession concluded with a prayer service at St. John's Lutheran Church at 600 6th Avenue in Des Moines.  The procession has been organized since 2001 each year on Palm Sunday.
The focus is "seeking peaceful resolution to conflict in countries like Iran," according to a statement by the group.