This is an archived article and the information in the article may be outdated. Please look at the time stamp on the story to see when it was last updated.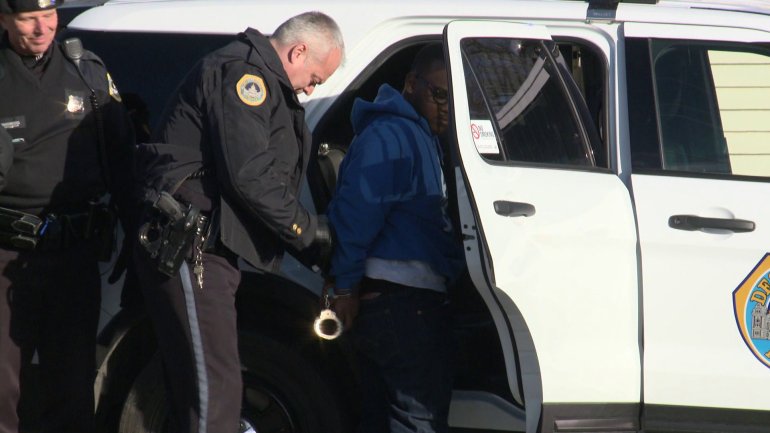 The holidays bring food, family, and gifts, but leaders say it also brings more crime.
A credit union just north of downtown Des Moines was robbed Wednesday morning and an African market in the same area was robbed Monday.
Police and community leaders say the time of the year may have played a role in both cases.
"I find it hard to believe these guys were going to do their Christmas shopping with this money" said Des Moines Police Sergeant Paul Parizek
Des Moines police took five people into custody this morning after allegedly robbing the Tradesman Credit Union on Second Avenue.
"Great police work, good witnesses, we couldn't ask it to turn out any better than it did. Nobody got hurt, no crazy car chases, nothing like that, it worked out very well" said Parizek.
Police say with more people spending money on the holidays some criminals believe banks make a good target.
"I think the folks that are going to go ahead and commit a robbery seem to think there is going to be a bigger take" said Parizek.
Meanwhile community leaders say that a sense of hopelessness in dealing with holiday bills can drive people to take drastic measures to support themselves or their family.
"People are hurting" said Representative Ako Abdul-Samad. "Let me be real clear, I'm not justifying, I don't want to justify it. There's no reason to take money from someone else because there are some resources out here.  Do we need more resources? Yes we do" said Abdul-Samad.
Abdul-Samad says the criminal who robbed the market said he was desperate.
"The gentleman came in and apologized and said 'I'm sorry, but I have to feed my family'" said Abdul-Samad.
Meanwhile, the market's owner says this marks the third time her store on Euclid Avenue has been robbed.
"You can't trust anybody now. It's been happening over and over again, and that's not right" said Joyce Atta-Opoku. "I've been working hard to support my family too. Whoever did that needs to work in order to feed his family" she said.
Representative Abdul-Samad agrees, and says finding work for desperate people would help solve a lot of problems. He likens it to the proverb of giving a man a fish, or teaching a man how to fish, but takes it one step further.
"If you teach an individual on how to own the pond, then he builds family, he builds community. We don't teach individuals how to own the pond. We do a cosmetic fix and not a systemic fix" said Abdul-Samad.
Abdul-Samad says his goal is to create a systemic fix, and hopes the man who robbed the market reaches out to him.
"We want to help that person, we want to help them pay back the lady Joyce at the African shop, and then we want to help them feed their family" he said.
In the meantime Creative Visions offers a food pantry with extended holiday hours from 9:30 a.m. to 7:30 p.m. Monday through Thursday; and from 10 a.m. to 2 p.m. on Saturday.
Representative Abdul-Samad says he's working with local unions to bring apprentice programs to some undeserved areas.  He hopes the training will allow disadvantaged citizens to find solid work.