This is an archived article and the information in the article may be outdated. Please look at the time stamp on the story to see when it was last updated.
KNOXVILLE, Iowa -- The Knoxville Police Department is investigating nude photos circulating among high school students.
Lt. Aaron Fuller said a teacher overheard a student talking Tuesday afternoon about nude photos being distributed. The student told the principal and a school resource officer what they knew and school officials questioned another student, who provided more information.
That's when school officials contacted Knoxville police and an investigation was launched.
Fuller said the photos were found on students' cellphones and were shared through an app. The individuals involved range from 14 to 17-years-old, who are considered minors under state law.
"I don't think that the students understand how serious this is. This offense could land a student on the sex offender registry," Fuller said.
Fuller said it's against the law even if it's consensual.
"Disseminating a naked photo or sexual image to another person, whether that be an adult or a minor," he said.
Authorities are trying to figure out who sent, received and shared the photos and that everyone involved will be held accountable. Possible charges could include sexual exploitation of a minor.
Fuller said it could involve several students.
"One student will ask another student for a photo. They get that photo and then they share that photo with other people. Now the offender becomes a victim," Fuller said.
Cassi Pearson, superintendent of the Knoxville Community School District, said students will also face discipline from the school.
"Anytime students are involved in criminal activity or doing things inappropriately, they can face a conduct policy violation and that usually impacts participation in extracurricular activities," Pearson said.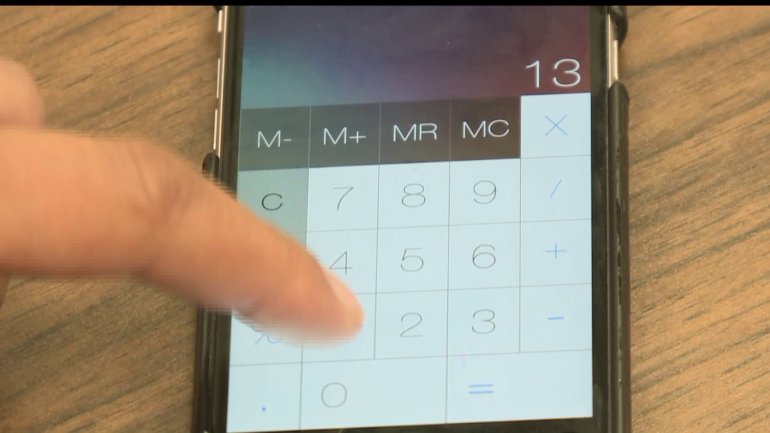 One app Knoxville police are finding on students' phones is Ky-Calc. It disguises itself as a calculator, and after punching in an equation, you gain access to photos and videos that others cannot view. Apps like this add another to conversations parents should be having with their kids.
"Parents need to have open communication with their children. They need to talk about the dangers of not only sex at an early age but sharing photos like this," Fuller said.
The Knoxville Police Department hopes to have all their interviews and information gathering finished next week. They will then sit down with the Marion County District Attorney and the juvenile court before charging or penalizing any student.