This is an archived article and the information in the article may be outdated. Please look at the time stamp on the story to see when it was last updated.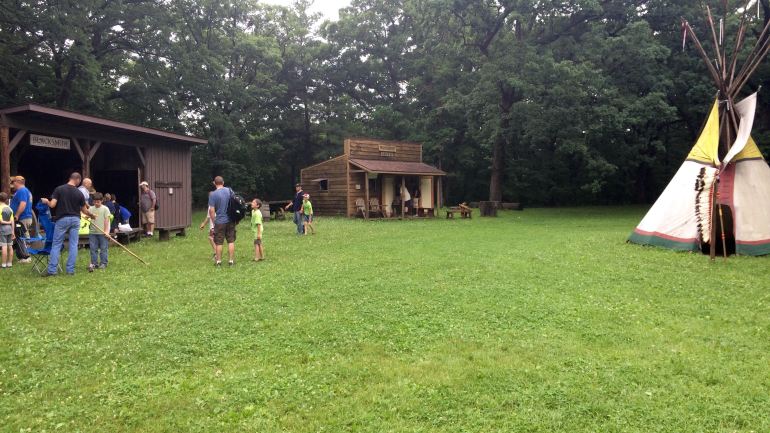 WOODWARD, Iowa – In Boone County, located in the thick of the forest that surrounds Camp Mitigwa, there's a place stuck in time: The 'WeCanDoIt' area, entering its 10th year of operation, gives campers a look at American life in Iowa in the early 1800's.
The area, created and maintained by a group of retired volunteers, features a early 1800's blacksmith shop, woodworking shop, Native American teepee, chuck wagon, buckskinner, and log fort with a real cannon that causes kids to jump out of their seats when fired off. The volunteers say they named the area, 'WeCanDoIt' because everything here was made by hand – a symbol for an important lesson these volunteers want campers to learn.
"Not everything is plastic or automatically made, and it wasn't always so easy to make things," said Bill Darby, a volunteer.
The WeCanDoIt area of Camp Mitigwa is offering Boy Scout campers a look back in time each Thursday of the camping season. Volunteers have one more session next Thursday from 9 a.m. to 3 p.m. Volunteers are always needed, and if you're interested in helping maintain the site, contact the Mid-Iowa Council.