This is an archived article and the information in the article may be outdated. Please look at the time stamp on the story to see when it was last updated.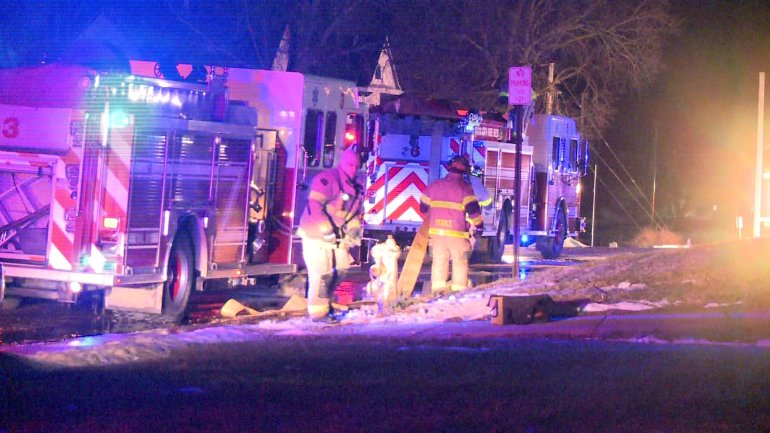 SIOUX CITY, Iowa  —  A western Iowa family is safe after a fire trapped them inside their home.
Firefighters rescued a family from the rooftop of their burning home in Sioux City's Morningside neighborhood Wednesday night.
The fire started in the front entryway of the house, leaving a mother and her three kids unable to escape.
They headed to the second floor balcony, where they were trapped until fire crews arrived.
"They were able to get a ground ladder off, and with the assistance of a few PD officers we were able to get the occupants down," said Dan Cougill of the Sioux City Fire Department.
Fire officials say the home sustained about $10,000 worth of damage.