This is an archived article and the information in the article may be outdated. Please look at the time stamp on the story to see when it was last updated.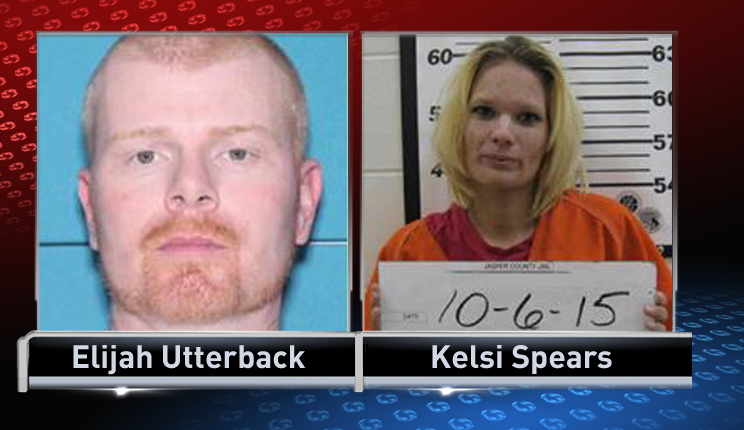 JASPER COUNTY, Iowa — Two people are behind bars for going on a crime spree through multiple cities.
Police say 23-year-old Kelsi Spears, of Kellogg, and 37-year-old Elijah Utterback, of Ottumwa, broke into a Reasnor home Wednesday night.
The two allegedly assaulted a person inside then took off in separate cars. Spears led officers on a chase through Newton, but he was eventually arrested.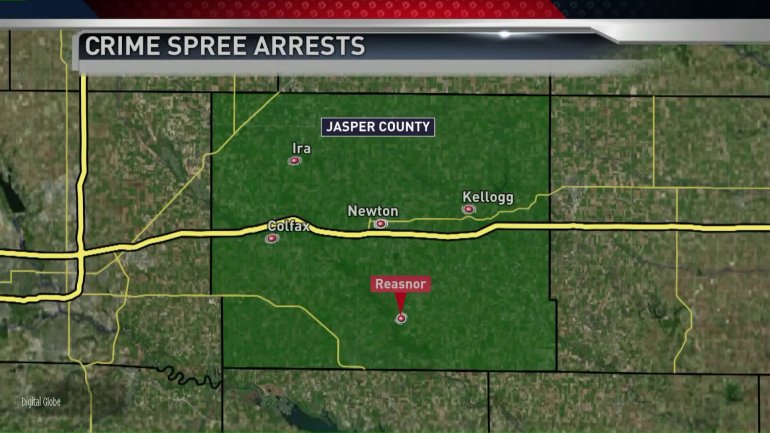 Spears faces multiple charges including first-degree burglary, second-degree theft and eluding.
Utterback left his car and fled from officers on foot. Officers set up a perimeter and he was found hiding under a tree. He was arrested and is also facing multiple charges, including first-degree burglary and second-degree theft.