This is an archived article and the information in the article may be outdated. Please look at the time stamp on the story to see when it was last updated.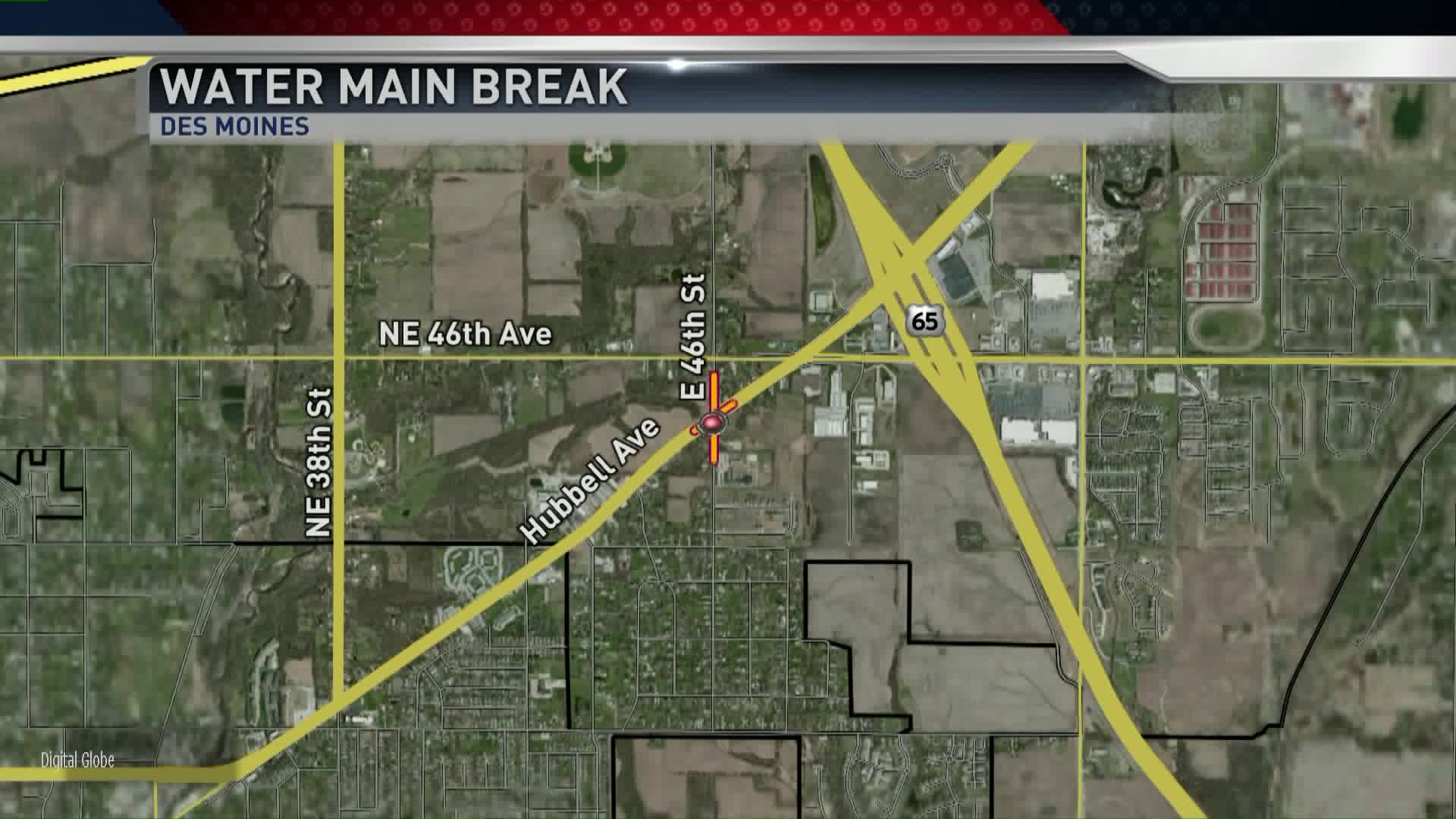 DES MOINES, Iowa — Crews have repaired a water main break on Des Moines' east side but a boil advisory is in place for the area as a precaution.
The break was discovered Thursday night at 46th Street and Hubbell Avenue. Des Moines Water Works issued a warning on its website and also says a Code Red notification has been sent out to the residents in the area that may be affected.
The perimeter of the boil advisory is Douglas to the south, I-80 to the north, E 34th to the west, and the Highway 5 Bypass on the east.
Water Works says a temporary loss in pressure means residents should not drink or cook with water straight from the tap. Instead use bottled water, or boil any water from the tap for at three minutes and cool before use.
Tests will be completed to make sure there aren't any dangerous contaminants to the water before the boil advisory is lifted.