This is an archived article and the information in the article may be outdated. Please look at the time stamp on the story to see when it was last updated.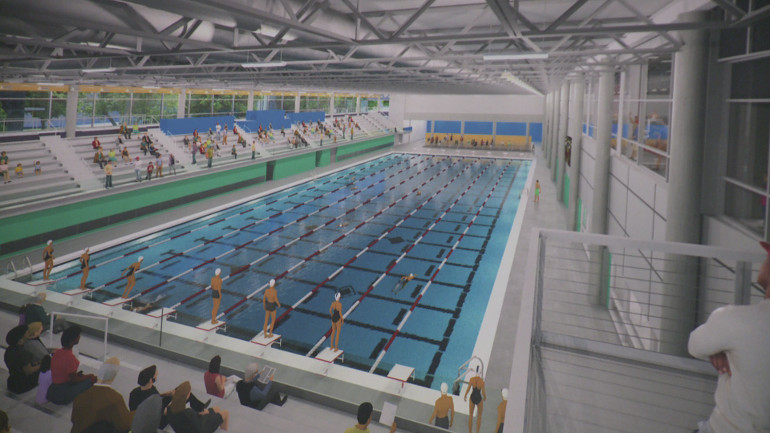 DES MOINES, Iowa – Funding has finally been secured to finish construction a huge piece of stalled construction in downtown.
Officials with the YMCA of Greater Des Moines announced Monday construction will start in the coming weeks on the long-stalled aquatic center at the Wellmark YMCA.
The project includes an Olympic-size pool. The total cost of the project comes in at roughly $10 million.
Officials struggled for months to get funding to finish up the work. Then earlier this summer, Vision Iowa gifted them $1 million with the condition the rest of the money for the project be raised in 30 days.
YMCA officials say despite the delay of construction they still have hope for the new facility. CEO Dave Schwartz said there are around 700 swimmers involved with YMCA programs across the metro and that will likely grow because of the new pool.
"With the construction of this pool of course…we look for those numbers to increase. You really never know, the next Katie Ledecky…the next Michael Phelps might be in our community right now and ready to take advantage of this pool," said Schwartz.
The Wellmark YMCA aquatic center is expected to open by January 1st of 2018.