This is an archived article and the information in the article may be outdated. Please look at the time stamp on the story to see when it was last updated.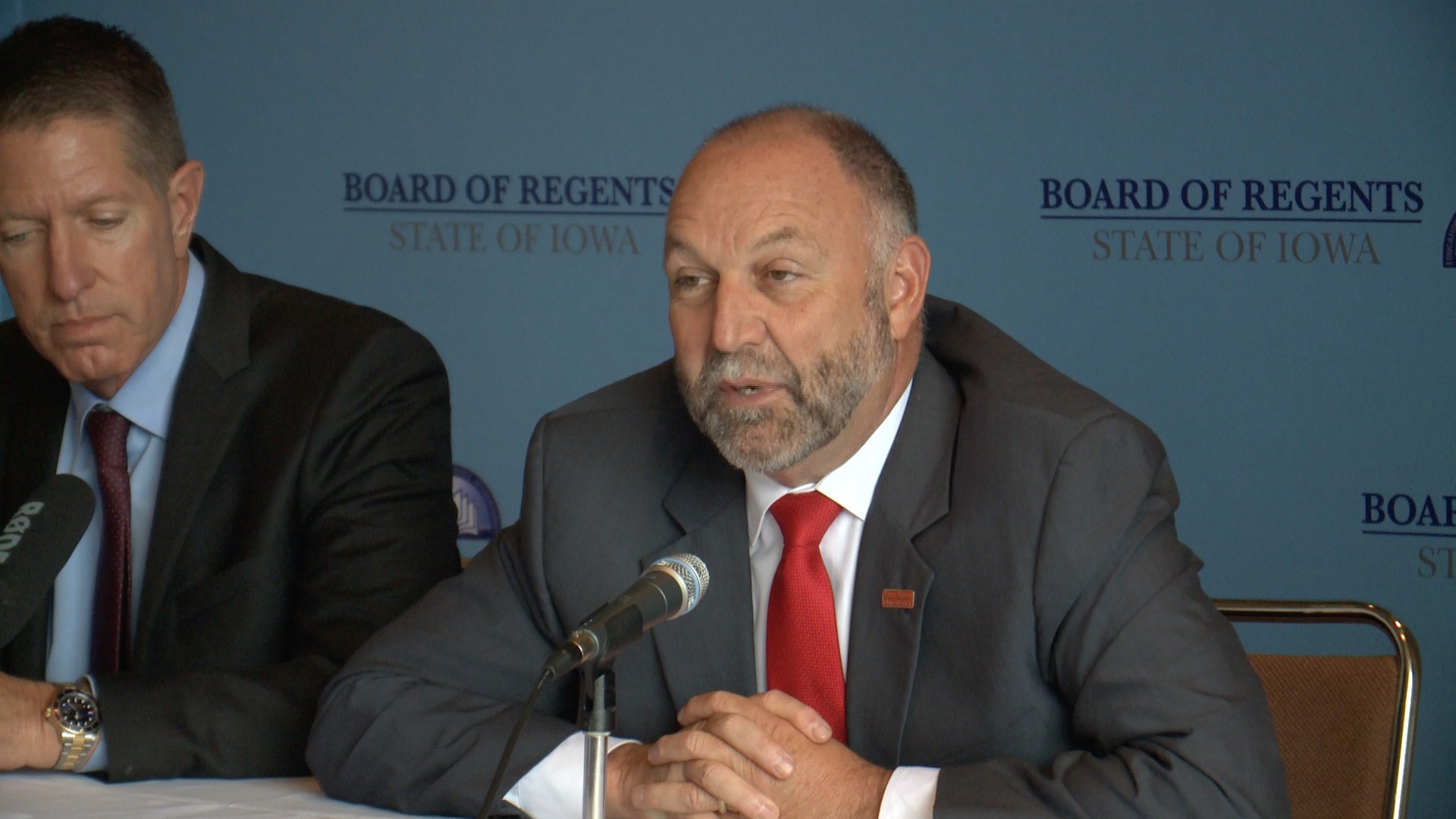 AMES, Iowa- Iowa State University President Steven Leath today addressed the Iowa Board of Regents on the search to replace Fred Hoiberg as Men's Basketball Coach. He told the Regents, and the delegation from the University of Northern Iowa that they would not be hiring a "coach from north of Ames."
In later comments in a news conference Leath likened the process of hiring a coach to that of hiring a new dean for one of the colleges. Leath said the Provost presents a list of finalists, to which Leath weighs in on what he thinks about the candidates.
"As to the coaching, style, and ability, that's really Jamie's domain," said Leath. "I definitely want someone Iowa State can be proud of and fans be comfortable with."
The leader of ISU  added, "Fred will be a tough person to replace, but he set a good standard at ISU."  Leath added "the way he conducted himself on and off the court, and his citizenship are all characteristics which stand out."
"His commitment to getting his student athletes graduated, these are the types of things I'll be looking for."
Leath was asked about compensation for a new coach. While he did not give any numbers, he did say there would be some parameters.
"We'll probably start at some reasonable level, based on experience, and accomplishments," said Leath. "That number can go up if performance is there."  He added he plans to use incentives for the new coach's compensation.
"We'd like to build performance incentives, and put some of the salary at risk," said Leath. "Do they win the Big 12 championship, do they win the Big 12 regular season?"  Another measure is how far do they go in the tournament.
"We're pretty open-minded, depending on who emerges at the top," said Leath. " When I came to Iowa State I promised Regent Rastetter and others I would run the University in a more business-like fashion than ever before."  He said when it comes to this issue he is looking at return on investment.