This is an archived article and the information in the article may be outdated. Please look at the time stamp on the story to see when it was last updated.
The Urbandale Police Department is asking for the public's help to identify a possible witness to a crime against a child.
Police say they are investigating an allegation of inappropriate contact with a child at the Ramada Inn at 5000 Merle Hay Road on March 10th. The alleged assault happened around 6:00 p.m.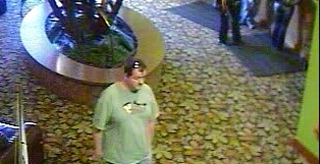 The man police are seeking may have been a witness to the assault. He is only described as a white male, but police have released an image of him from surveillance video.
If you know who the man is you're asked to contact Urbandale Police at 331-6818 or Polk County Crime Stoppers at 223-1400.