This is an archived article and the information in the article may be outdated. Please look at the time stamp on the story to see when it was last updated.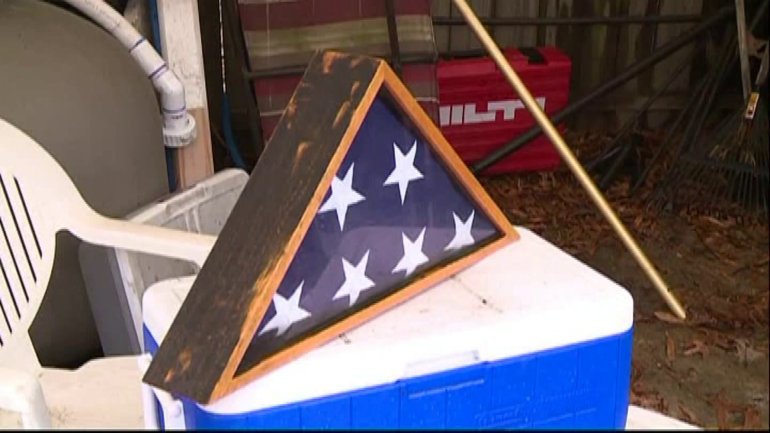 Virginia  —  A Virginia man who thought he lost everything in a house fire had an emotional discovery.
Steven Burke's house caught fire in August, destroying almost everything he owned, but firefighters found an American flag completely untouched by the flames.
Burke says the flag was given to him by him father, who had it during World War II.
The family says the flag is helping them cope with their loss.
"First thing I thought, I immediately knew my insurance had lapsed, so I knew I lost everything," says Burke. "The fireman came out and had dad's flag for when he got buried, and I lost it then."
Even though Burke lost nearly all of his possessions, he and his grandchildren were able to make it out of the house alive.
Burke hopes to raise money to rebuild his home.