This is an archived article and the information in the article may be outdated. Please look at the time stamp on the story to see when it was last updated.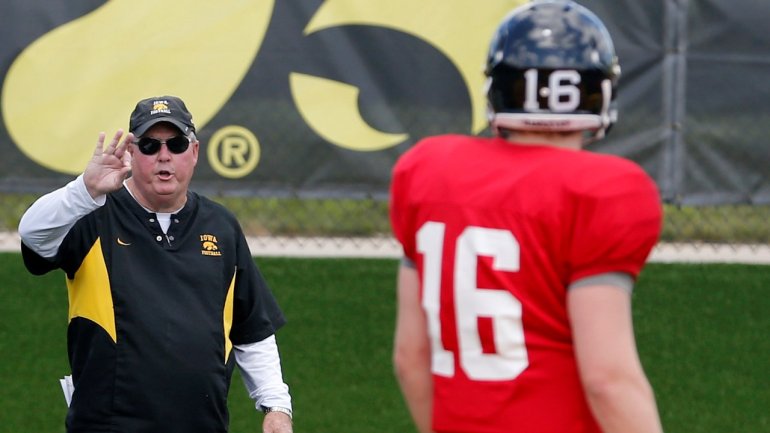 IOWA CITY, Iowa  —  Iowa Hawkeye offensive coordinator and quarterbacks coach Greg Davis announced his retirement on Friday after a 43-year career of collegiate coaching.
"I have had a wonderful five years with the Hawkeye football program.  I would like to thank coach Ferentz, the entire staff, our players, and Iowa fans everywhere," says Davis.
He says it is not a decision he took lightly and that he remains passionate about the sport, but now wants to spend more time with his family.
"I cannot thank Greg Davis enough for what he has meant to Iowa football these past five seasons," says head Hawkeye coach Kirk Ferentz. "Greg possesses a great football mind, and he brought a perspective and expertise to our program that made every one of our coaches and players better."
"The people of Iowa City and Hawkeye fans have been great," says Davis. "While we have our home in Dallas, there is no doubt we will be Hawkeye fans forever."
Davis coached in 22 bowl games–including four January bowl games–and coached in the team's win of the Big Ten's West Division in 2015. With Davis on staff, the Hawkeyes won 39 games over a span of five seasons.