This is an archived article and the information in the article may be outdated. Please look at the time stamp on the story to see when it was last updated.
IOWA CITY, Iowa -- The Hawkeyes have now won 11 out of their last 12 games, including seven in a row.
Iowa (14-3, 5-0) beat Michigan (13-5, 3-2) at Carver-Hawkeye Arena on Sunday, 82-71. The Hawkeyes pulled away late in the second half to secure the win behind what's become one of the best duos in the Big Ten, Jarrod Uthoff and Peter Jok.
Uthoff finished with 23 points and Jok put in 16 points of his own as Iowa moved to 5-0 in the Big Ten for the first time since the 1996-97 season. It's also Iowa's 11th straight conference win dating back to last year.
"Every night we expect to win and that's the mindset you have to have playing against the Big Ten," Iowa center Adam Woodbury said. "Obviously, some people will be surprised about the 5-0 start but we're confident in our abilities and what we're able to do."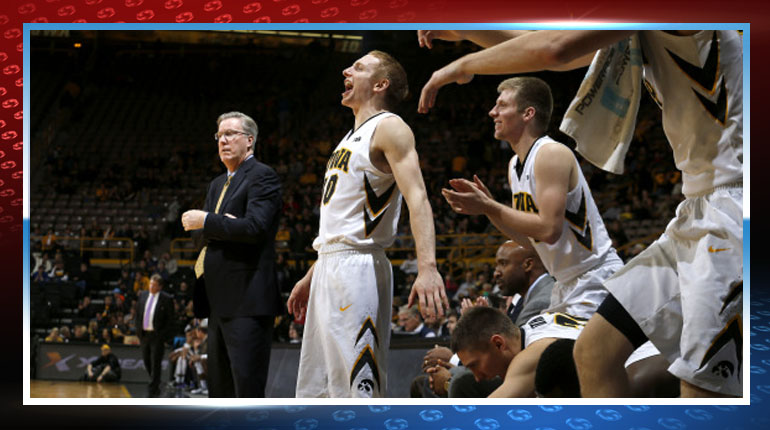 A critical moment for Iowa came in the second half when Uthoff went to the bench as they held a slim 51-49 lead over the Wolverines. Not only did the Hawkeyes survive his brief absence, they extended their lead to 68-57. Jok was key to Iowa's second half surge, hitting threes and making big plays.
"We had good confidence as a team. Every time we step on the court we know we're the best team," Jok said. "We're 5-0 right now. We have a really tough schedule in the Big Ten, but we just go out there and feel great because our team put in really good work in preseason. We just focused on defense and I think we did great as team."
The Hawkeyes came out on a mission and started the game on a 11-0 run. Michigan, who was without top scorer Caris LeVert, responded and even took the lead a 21-20 lead, before Iowa finished the half strong and went into the locker room with a 38-33 advantage at the break.
In one of the highlight plays of Iowa's season thus far, Adam Woodbury stole the ball at Michigan's three-point line late in the first half and the big man took it all the way home for a thunderous dunk.
The Hawkeyes, who along with Indiana are the only teams undefeated in the conference, will now travel to Rutgers to play the Scarlet Knights on Thursday at 6 p.m.