This is an archived article and the information in the article may be outdated. Please look at the time stamp on the story to see when it was last updated.
The snow continued to fall over central Iowa late tonight. Records were busted through the day as snow came down over an inch per hour. The highest amounts of snow were recorded in Britt and Forest City. 11″ of snow will be the new record for snow in the month of may in the state of Iowa…of course record for May 2.
Check out the preliminary snow total map for the state from the NWS. This was as of Thursday evening. It will be updated.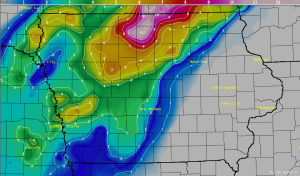 Right after 1:00 AM the Des Moines NWS issued this update on the record snowfall. Wow!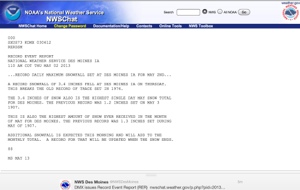 Our high temperature Thursday was 41 degrees. That is the coldest high temperature for the date. The old record for that date was 47 in 1953.
The photolinks were amazing… I'm throwing more here from Manson to Forest City to my favorite of the day…Ethan Corell of Ankeny who had the saddest face of spring fever.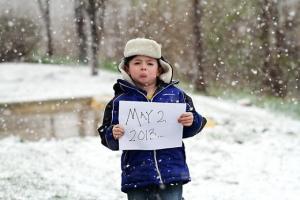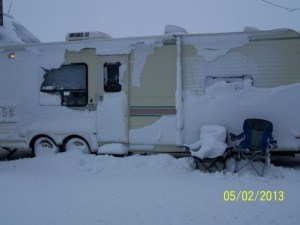 I also had the chance to talk to the 1st and 3rd graders and Walnut Hills Elementary in Waukee. The Students were celebrating the joy of reading. They were pretty excited to see the snow…and to get their picture on Channel 13.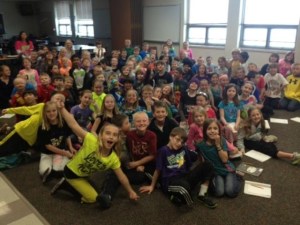 I saved some of the best video of the storm for last. Roger Fritz of Roland decided he was going to cut the lawn…no matter what.